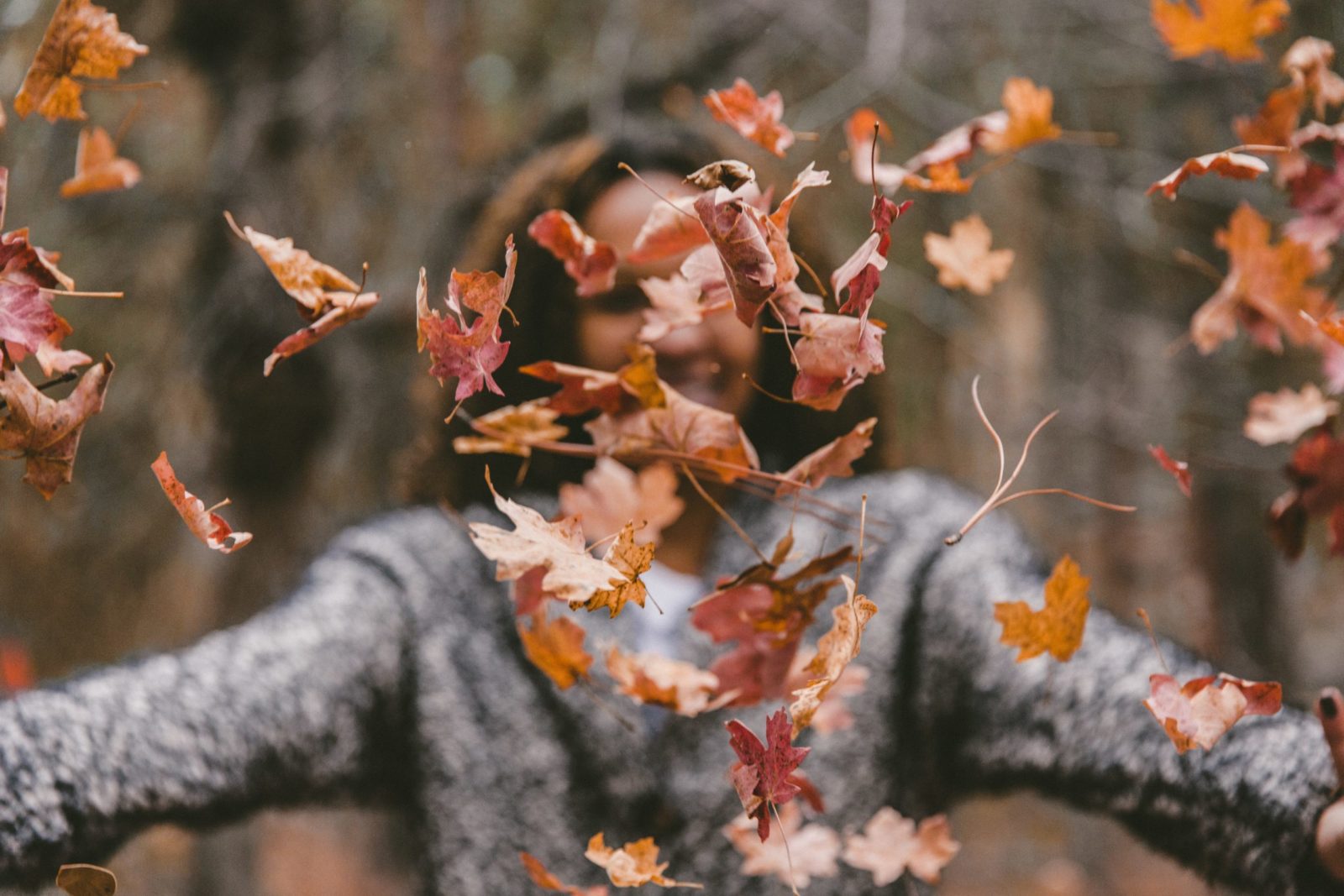 Are you a leaf peeper?
Europe is beginning to catch on to the North American hobby of leaf peeping, a term used to describe trips dedicated to the seeking out of blazing autumnal colours. The Japanese call it momijigari which means maple viewing, more specifically, but the quest for colourful leaves is the same. Who hasn't gaped in wonder at the golds and russet reds of the UK's woodlands as the seasons change? What better reason for an autumnal exploration? Here are some of the UK's best leaf peeping spots.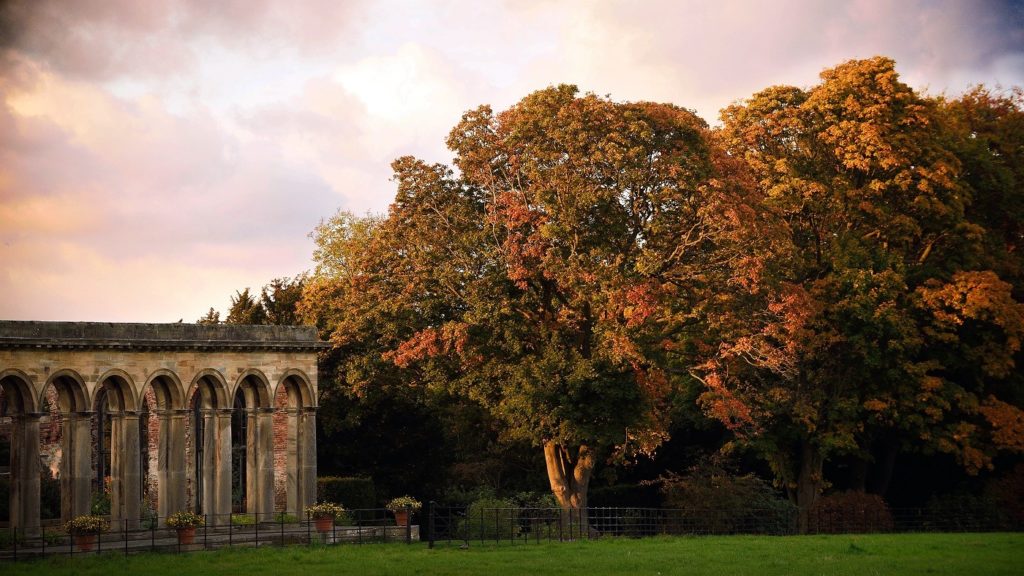 Gibside, Tyne and Wear Designed for its stunning views and now a National Trust property, Gibside (pictured above), at the edge of the Derwent Valley near Gateshead, is heaven for leaf chasers with 720-acres of beckoning woodland. Download one of four walking routes through the landscaped parkland to maximise your stop. (Image (c) National Trust)
Wintour's Leap, Gloucestershire
Enjoy the sylvan colours of the Forest of Dean blazing around the horse-shoe sweep of the river Wye from the unique vantage point of Wintour's Leap, just to the north of Chepstow (pictured below). It's also a popular climbing spot, if any adventurers have their ropes and harness in the boot. Visit Dean Wye has lots of great ideas for activities in and around the region. (Image (c) Visit Dean Wye.)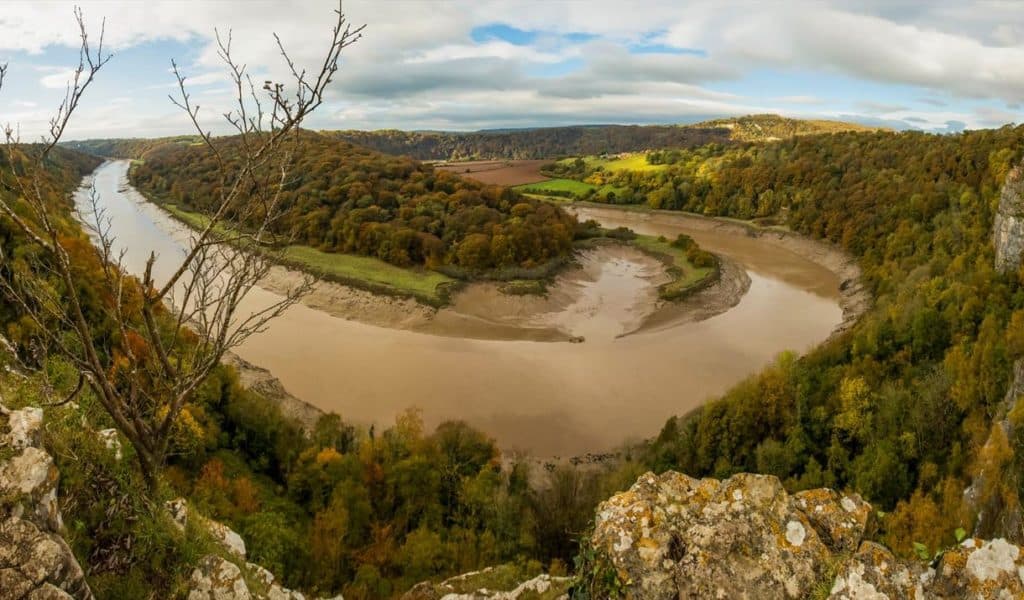 Llanwrst, Wales
Is there a more iconic image of autumn in Wales than the Tu Hwnt I'r Bont tea room (pictured below)? We don't think so. Make this Virginia-creeper clad cottage part of your autumn road trip to see it in its full, fiery glory.
(Image (c) Tu Hwnt I'r Bont.)
Glen Affric, Scotland
Sometimes touted as Scotland's most beautiful glen (though it's a hard-fought crown), Glen Affric's woodland and moorland come alive in autumn as the leaves change colour. With a 10-mile circular walking circuit, prepare to enjoy them from every angle.
(Image (c) Visit Scotland.)
Stourhead, Wiltshire
Famous for its spectacular hues in autumn, the National Trust's Stourhead property is decadent in its autumn splendour (pictured below). Enjoy this quintessential view across the lake towards the Pantheon to see the colours in reflected glory.
(Image (c) National Trust)
The Extra Mile glovebox guidebook brims with excellent eating choices, designed to take motorists just off the main roads and into the lovely communities and locally run foodie businesses hidden around each corner. This autumn, escape the monotony of the Services and the bland forecourt food at A road garages around the country. Use The Extra Mile book or online map to eat more memorably. To buy a copy for yourself, or as a gift for a favourite, frequent-travelling friend, visit our online shop today.