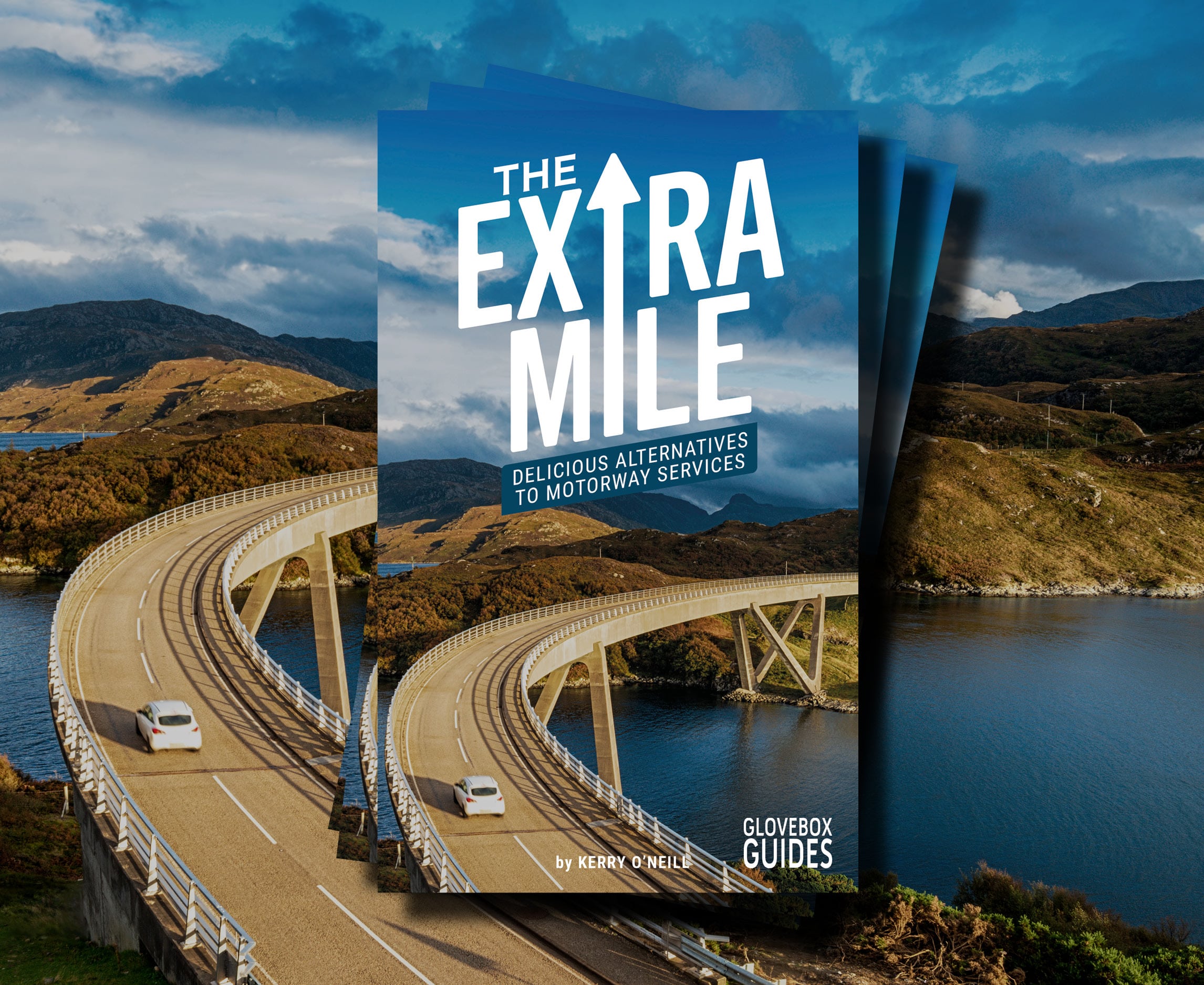 LAUNCH MEDIA RELEASE:
'The Extra Mile' guidebook launch: avoid Motorway Services food this Easter 
The new, fourth edition of The Extra Mile: Delicious Alternatives to Motorway Services launches in print and online on 27 March. Designed for those who dislike motorway services food, this glovebox guidebook (with its companion website and online map) will steer you into more than 275 better places to eat across England, Scotland and Wales – all near motorway and main road junctions.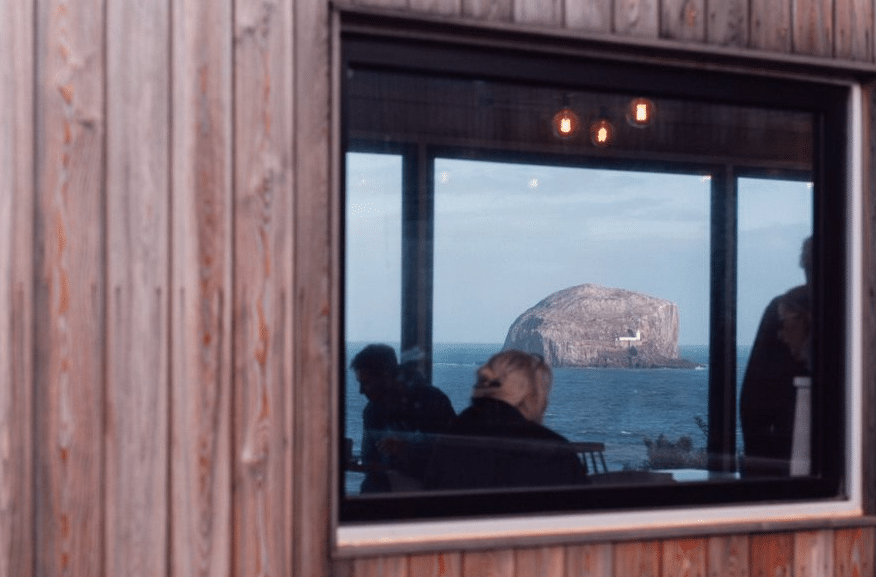 How The Extra Mile works 
The Extra Mile (384pp) helps people find their perfect pit-stop by road or by region. It also helps them find and support the country's smaller, independent food businesses. The book has:  
20 full-colour maps (motorways, regions and EV chargers) 

 

Over 275 farm shops, cosy cafés, family-friendly stops, dog-friendly pubs, attractions with restaurants, RHS and National Trust attractions and more

 

QR codes so readers can get directions or visit places online with ease.

 
Thoughts on modern car travel, from Alastair Sawday (editor)
 
"When travelling these days, the scenery is often of warehouses, service stations, other roads, and giant distribution centres (is that all we do – distribute other people's stuff?). It's dispiriting. Travellers need a break from the ugliness, somewhere to rest their battered eyes on green space. They also need to eat some delicious food.  
"The 2023 edition of the much-loved guide, The Extra Mile, will bring relief and touches of delight to thousands of weary or nervous road-travellers. I founded the company a few years ago after decades as a travel-book publisher and am delighted that the longing for 'good things' is growing, and that we can support good people. The book is part of the food revolution, and I challenge anyone not to love the idea. (It is important to note that I no longer own Alastair Sawday Publishing, now a thriving employee-owned company. The Extra Mile is an independent publication.)"

Book launch: 30 March, Bristol
The book's launch event runs from 6.30pm-8.30pm on 30 March 2023 at a central Bristol location. The Printslinger team will be there to say a few words, along with some speakers from the local food movement. This event is free but ticketed due to space, please contact kerry@theextramile.guide for details if you'd like to attend.
Pre-ordering and discount codes
From w/c 20 March, the book will be live to pre-order online on our website (RRP £14.99). Visit www.theextramile.guide/shop. For a discount code to share with your online audiences, contact kerry@theextramile.guide
What people are saying
"Turn travelling from ordeal to a voyage of discovery! A few extra miles can open up new vistas of enjoyment, and better health too."
Helen Browning OBE, CEO of the Soil Foundation
"My work in food, festivals and sustainability takes me all around the country. The Extra Mile Guide works on several levels: it helps drivers find fresh and often unusual places to eat, it supports local jobs and economies, and it brings the country's vital network of smaller food producers to more people's attention."
Sidharth Sharma, local food campaigner, co-founder of Shambala Festival
"Of course it's easier to just pull into a service station, but why would you when fresh food is being grown and served at independent farm shops and cafés just around the corner? This thoughtful guide will steer you into more interesting places to eat, while supporting the country's smaller producers."
Natasha Astara, Tablehurst Community Farm, Best Food Producer 2022 (BBC Food and Farming Awards)
There are many wonderful (and virtuous) reasons for travelling The Extra Mile way, from experiencing lovely food, places and people to supporting a more sustainable food system. You also realise that saving time by using motorway services rarely brings any benefit at all to your day."
Barny Haughton, Organic chef, food educator and founder of Square Food Foundation
"A brilliantly simple and clever concept, these guides are hugely helpful for anyone who cares about good food, supporting small businesses and sniffing out the good stuff. Makes a stop-off en route a destination in itself."
Elly Curshen @ellypear, Author and Columnist
About The Extra Mile/ Printslinger Publishing
Kerry O'Neill – author of The Extra Mile edition 4 – is a Bristol-based freelancer specialising in wine, food, adventure, and travel. Following a two-year desk-bound period, hitting the road to research and write this book sounded like the best thing since non-sliced bread. O'Neill will soon oversee Printslinger's publishing activities, in partnership with Laura Collacott (author of editions 1-3) and venue liaison and publishing co-ordinator, Eleanor Weeks-Bell. The team's expertise covers local food, travel, publishing, marketing, sustainability and more. Printslinger is planning several new titles for 2024.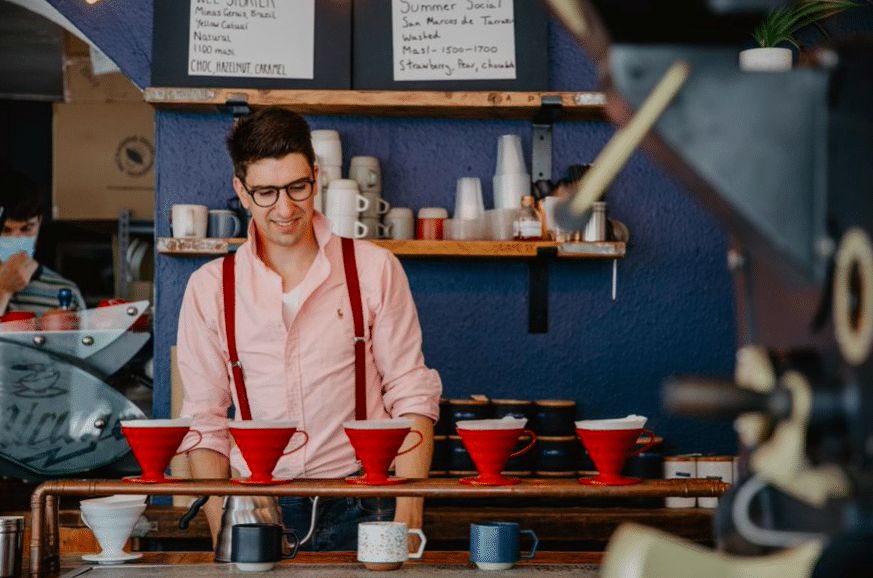 —– ENDS —- 
NOTES FOR EDITORS 
ABOUT THE EXTRA MILE GUIDEBOOK (EDITION 4) 
The Extra Mile guidebook helps road users avoid motorway services and boring, big-brand food. It directs them to hundreds of better places to eat instead – all near motorway and main road junctions. Spend locally, support smaller food and drinks businesses and choose lower food miles, all while turning your journey into more of an adventure. Book contains illustrative motorway, regional and EV charger maps. 
ABOUT THE COMPANY 
The Extra Mile is from Glovebox Guides, an imprint of independent publisher, Printslinger Ltd.  
Please note that while Alastair Sawday founded Printslinger Ltd., both it and The Extra Mile book are separate from Alastair Sawday Publishing (Sawday's), which is now an employee-owned organisation.