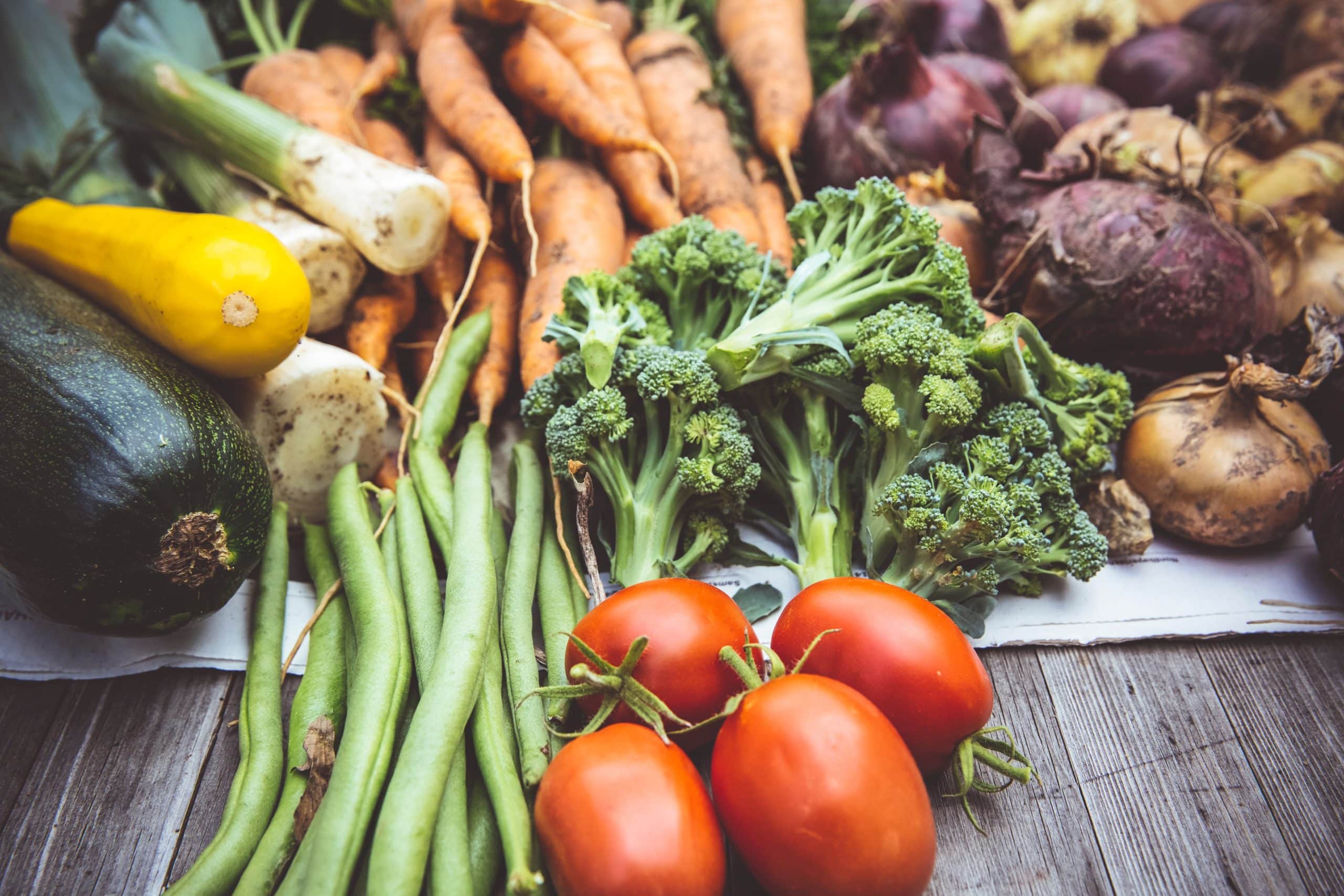 At the Extra Mile, we're firm proponents of local food. We crow about it at every opportunity. You'll see it plastered throughout the book. But why?  
Industrial scale farming and huge supermarket supply chains have served us well in feeding the growing population, but it has come at a cost. The quest for cheaper food has meant the increased use of fertilizers, pesticides, energy, land and water. As a result, our global food system is the primary driver of biodiversity loss and a major driver of climate change, accounting for around 30% of total human-produced emissions.  
Local food is the antithesis of this form of production. It's produce grown within a short distance of where it's consumed (although there's no formal legal definition). Here are some of the benefits.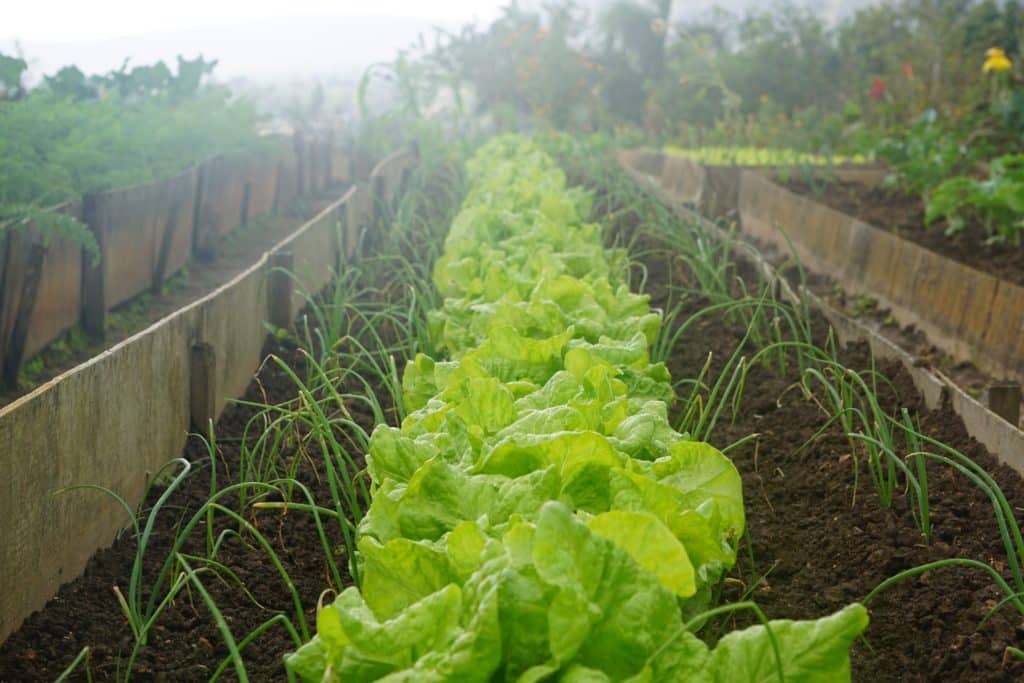 Buying locally grown food encourages small scale, nature-sensitive farming… 
…and shifts away from harmful industrial monocropping. The impact on bees is just one well-documented example of the harm monocropping can wreak on nature. By contrast, farming in harmony with the local microclimate can have a restorative effect on the soils and wildlife.  
It has lower food miles  
In the UK we import around half of our food. Buying local means crops don't have far to go once they've been harvested. Without the need to drive crops long distances between where they're grown and consumed, the carbon footprint shrinks, reducing the impact of your lunch.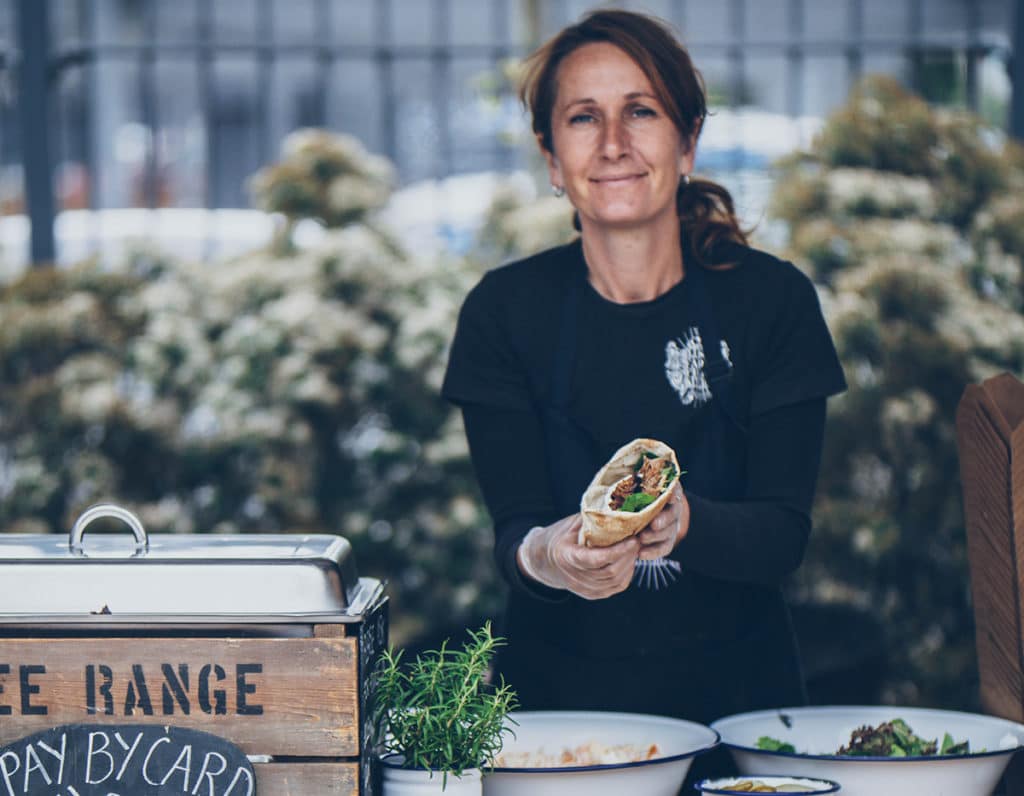 It's tastier and more nutritious 
Crops can only be grown in accordance with the prevailing weather, which means local food is largely seasonal. Produce that ripens or matures naturally is served fresh, which means it's tastier and more nutritious than food that is picked early (or out of season) and ripened artificially on its journey to shops.  
If shopping locally, choosing food that hasn't travelled far, and supporting smaller-scale and often independent food businesses is what gets you out of bed of a morning, dip into The Extra Mile. The guidebook is packed with small local cafés and offers viable alternatives to monotonous, motorway service station food, and disappointing forecourt food. Browse our Venue Finder here or buy the most up-to-date version of the guidebook for your own glovebox or that of a friend today at The Extra Mile's online bookshop.