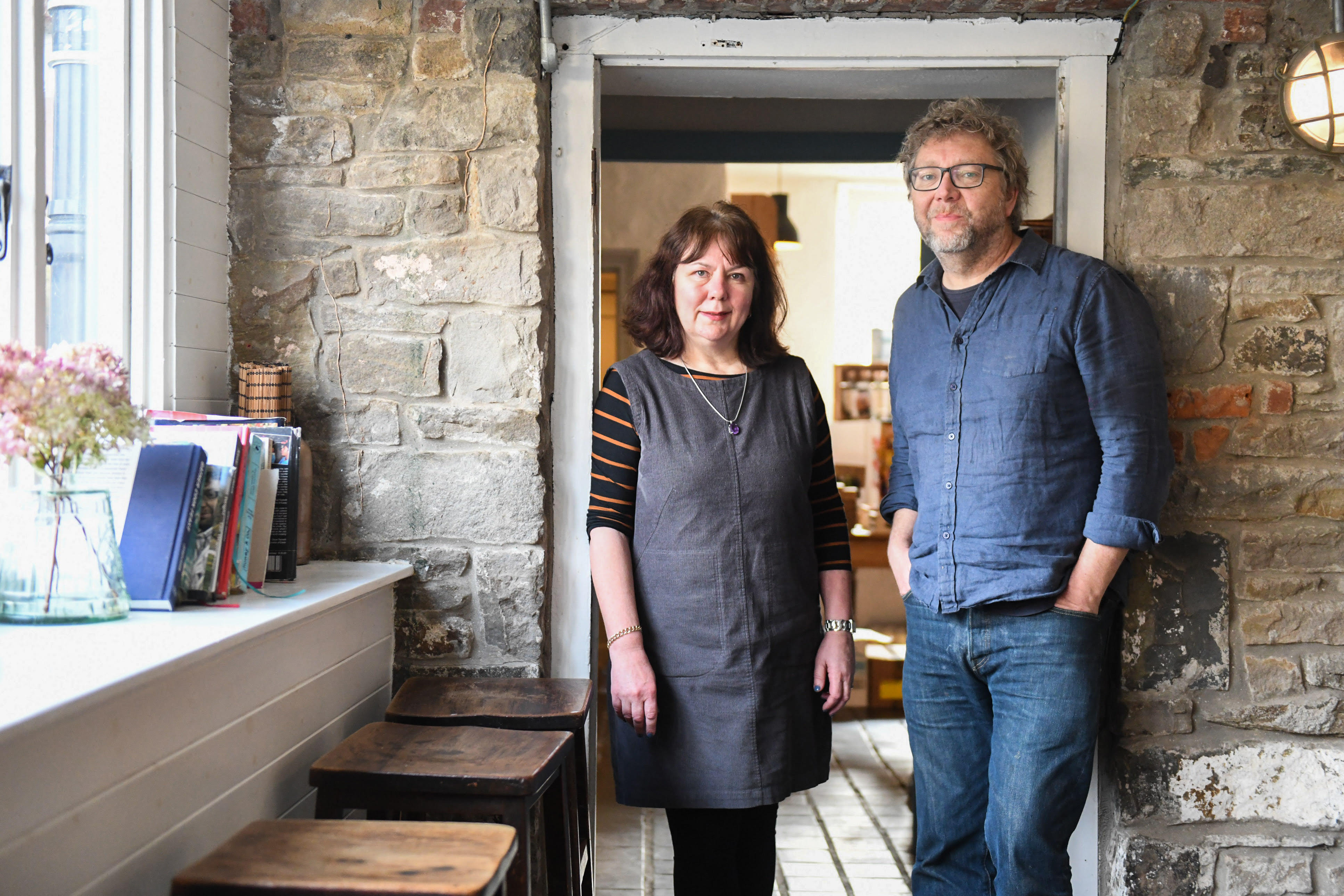 We asked Simon and Maryann at the wonderfully named Wright's Food Emporium (find them here on The Extra Mile venue finder), to tell us where the idea for their business came from, and what keeps them going. Here's what they said…
"Wright's came from an idea to open a 'village' shop with a small cafe serving good coffee, sandwiches, cake. The name is our surname and Emporium seemed the right word: place of trade.  
We started in a different location but after a year this didn't work out and we were a bit stumped about where to go next. We came to look at the building in Llanarthne which was huge, filthy and very dilapidated but did have some lovely features like the floors and windows. We saw the potential and, with the help of a few good friends, were able to get the funding together to buy it. It had a good feeling about it and having historically been a coaching inn, felt welcoming.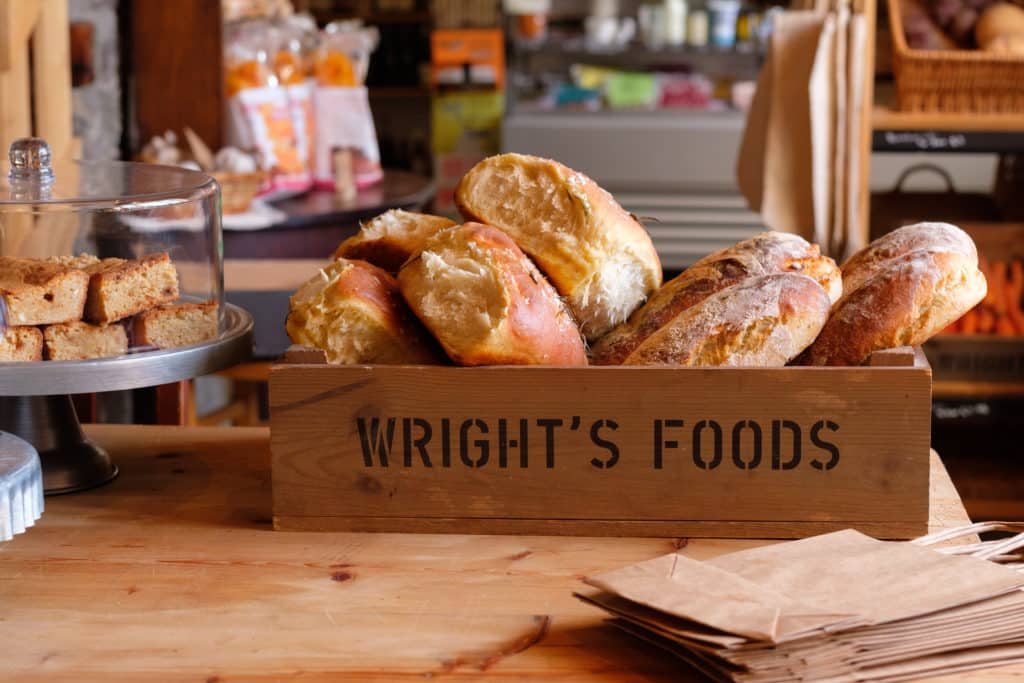 Some people thought we were crazy as it's very rural but luckily it has worked out and become a destination of its own for many people. 
We wanted to use local produce as much as possible and cook as much as we could from scratch; bread first thing in the morning, cakes daily, soups, stews, pies and so on. We use local meat, vegetables and cheeses and try to keep everything seasonal.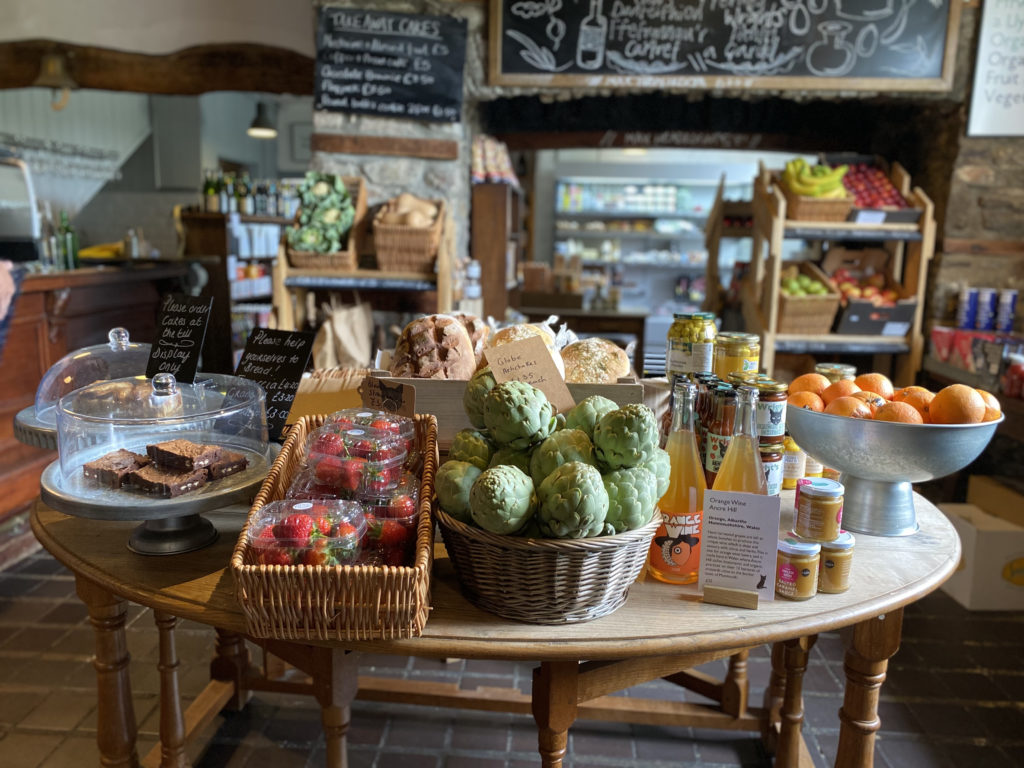 I have been working in hospitality for the past 30 years running restaurants locally and coming from a family with an interest in food and farming. 
We use local suppliers for as much as possible and are happy to try anything new and local, luckily for us suppliers seek us out. During the pandemic rather than closing as was the norm we stayed open to supply our local customers and support our suppliers who were losing most of their markets and customers, creating a click-and-collect service which proved very popular. 
We use recyclable and compostable packaging as much as possible; we supply pies etc in enamel dishes which customers return for us to reuse; and we use a wood pellet boiler and stove for most of our heating and hot water needs.  
I enjoy working with our loyal staff and having such great customers, many of whom have followed us from business to business over the last 30 years. Hearing positive comments about our food, shop and ambience is very rewarding.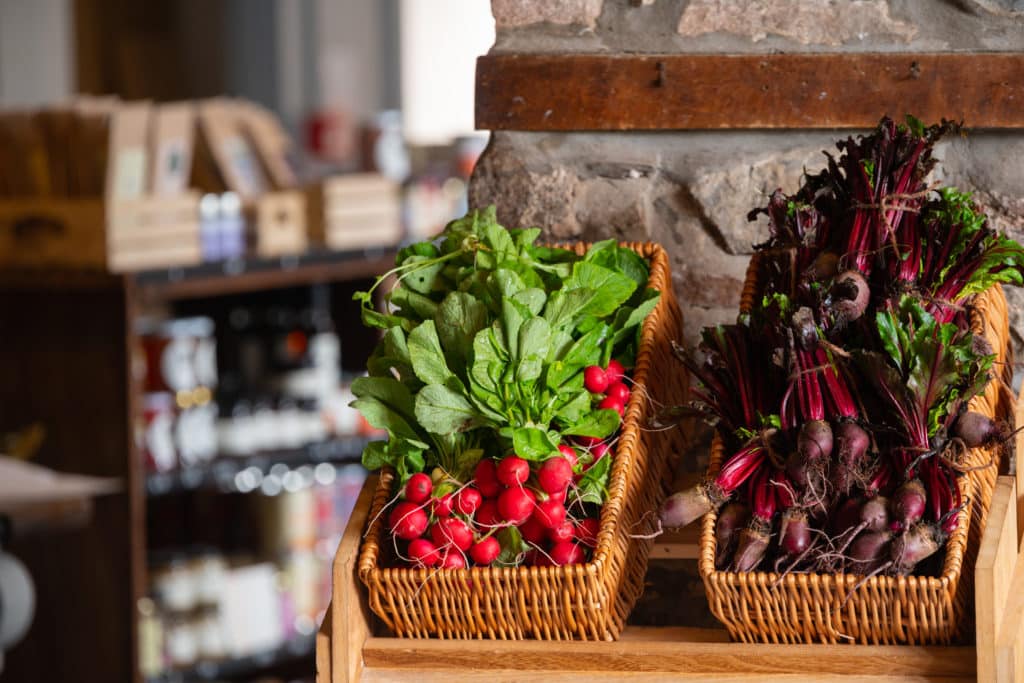 Costs are rising at a frightening speed and increased energy costs are now hitting us so we fear that the next year is going to be very challenging . 
We take pride in being welcoming to all at Wright's and are happy that our customers feel part of our business. You can call in just for a coffee or a loaf of bread or stay for hours chatting to friends and enjoying the hospitality. We only sell food we enjoy ourselves: wine and spirits from suppliers we admire; pottery and crafts from local makers as much as we can; homewares we find useful; and ingredients from Italy and Spain we can't live without. We are happy to stop for a chat and give advice when required on food or anything else we can help with .
Ideal road trip? Driving through a rural area of Wales, Scotland or France, as we did in September up in the mountains of the Ardêche. It was so beautiful, quiet and peaceful. Time away is very precious when you are in the hospitality trade. 
My ideal car snack is definitely a packet of crisps, ideally olive oil and salted !"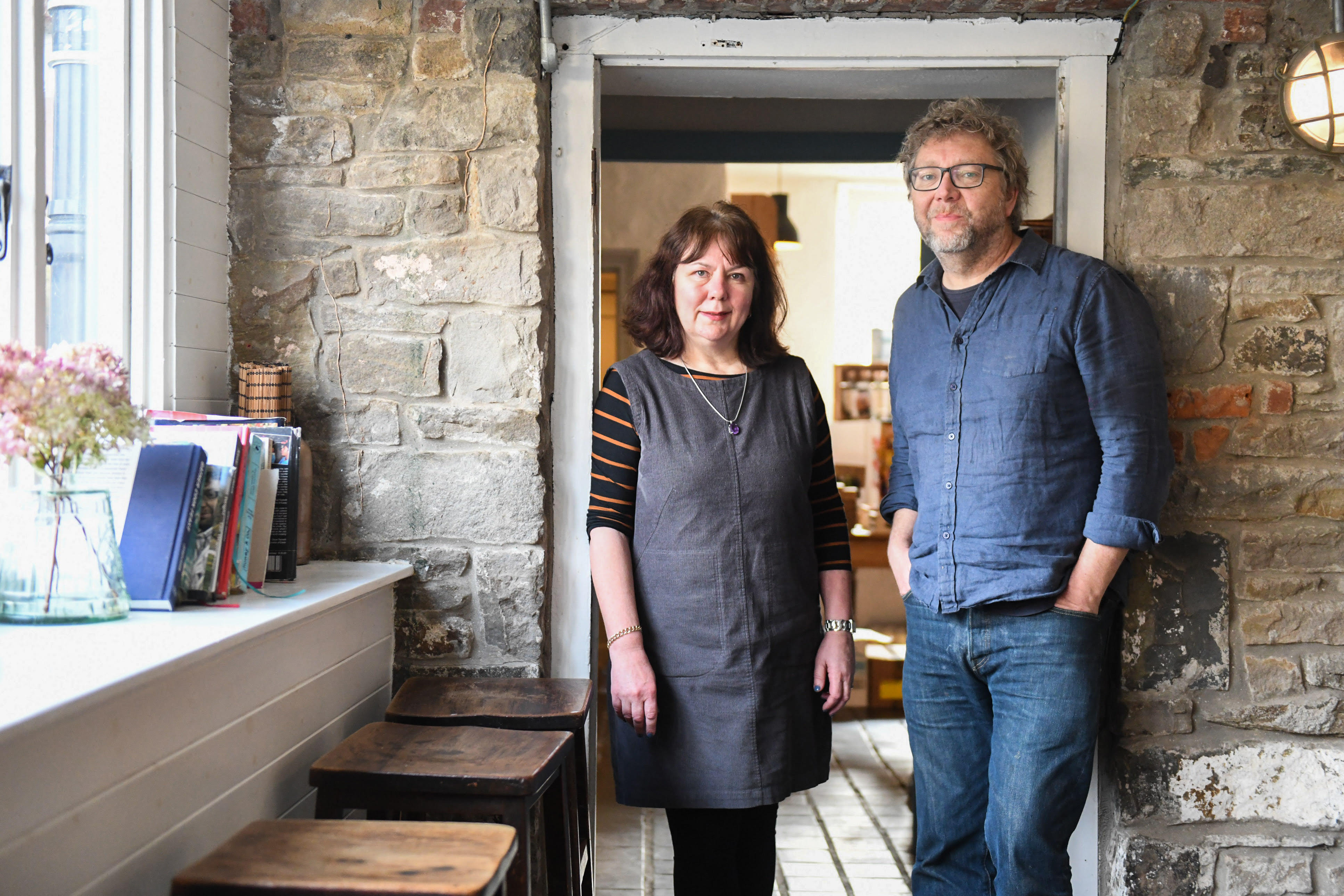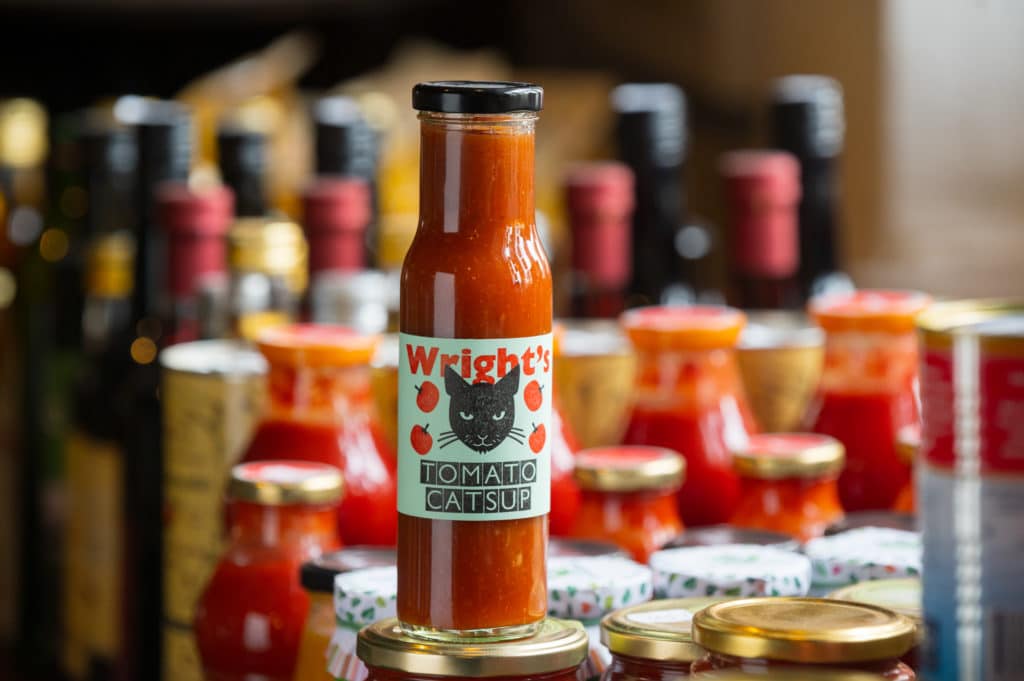 Thank you Simon and Maryann for sharing your Meet the Owners story with us here at The Extra Mile, we're thrilled to feature your friendly stop-off point in our guide.
If you're keen to support the hard-working foodie hubs that are at the heart of their local communities, use our Venue Finder to seek out great stops on your next trip or buy the most up-to-date edition of the guidebook here. The new edition will be out in spring 2023, and we can't wait to see Wright's in amongst our fabulously foodie pages.